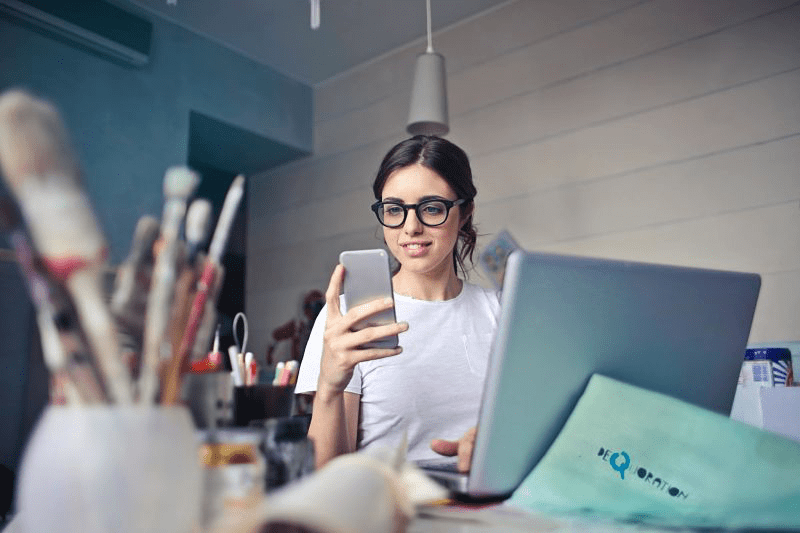 En la digital and knowledge economy, talent has become el main competitiveness factor of organizations. Ethis makes the companies be every time more aware of importance having carer the candidate experience, that of your employees and its reputation in the market to attract and retain this talent.
Thus, what was previously the corporate brand -something static and that was updated periodically- has now become something alive and subject to constant change. Clients, employees or even candidates in the selection processes can influence, in real time, the reputation of the brand, based on their experience in each interaction or moment of relationship with the organization.
Why is it important to take care of the Candidate Experience?
One of these key and decisive moments in the organization's ability to attract talent is the selection process. ¿But swe cuál is the experience of our candidates en that selection processes? Do we take care of that time from beginning to end?
Throughout my professional experience in aarea of HR I have had occasion de experience many selection processes from different perspectives: cas an interviewerAs interviewed and, in recent years, working from the outplacement. And it is in that area where I have the opportunity to prepare hundreds of selection interviews with our candidates who are in a moment of professional transition y know your experiences in these processes.
Thus, we see how lI plong and not very transparent selection rubs, that nonexistent or inefficient job portals, the poorly prepared selection interviews and the lack of information about the state of your candidatea make that we lose the possibility of incorporating new talent into our companies. Do we know in whaté measure these experiences affect the reputation of the company y to your income statement? ¿CHow can we minimize these effects?
Uncertainty is worse than bad news
One One of the main factors affecting the candidate's experience is communication. Ugood communication is the foundation of any relationship. By ello, communicate in a way fluidconstant and consistent should be the essence of any recruitment and selection process.
Most of the candidates do not receive information about Of how advancezan selection processes. SHowever, The truth is that many of them would they rather sbut that have been discarded, before not receive any information about the process. From own experience sé that it is not easy to pick up the phone to tell a candidate that they are out, but also sé that they will to thank enormouslymind. Si we can give them feedback conditioned and constructive that help them in the following processes, we will be stepping forward to really help them. In addition, we will mitigate the feeling of abandonment or lack of interest what can they feel The candidates by our company.
Keys to communicate in a selection process
We must

get ahead

as far as possible

. Instead of

e

wait for candidates to contact

the company

,

be us

who

We inform you

the progress of the selection process as soon

the news is happening

.

Inform them promptly

about us

deadlines,

state of

process

and

has been paralyzed, cu

á

ndo will resume again

o,

even

,

informing the candidate that we have no news is one way to

show that we are there.

Personalize

the messages

it is key in this communication process.

Let's take advantage of the recruitment tools that can facilitate this process and dedicate

time ap

customize

these

message

s for make you feel unique.

P

onernos

e

n the candidate's place

will help us

treat it with honesty and respect

.

Let's think about c

ó

How we would like to be treated or

,

even

,

c

ó

how we try

to our clients

;

yes u

A satisfied customer repeats and recommends, a satisfied candidate also

n will.
Let each candidate feel that

is important to us

.

We are aware that

,

Most of the time, we are unable to contact every candidate who signs up for an offer. There are companies that

aware of this fact and, therefore, they make it known to the candidate.

On the other hand, l

Lamar to communicate the decision to the chosen candidate is very satisfactory

,

but

we should not forget to write or,

as far as possible

,

call

also to

candidates

that they have dedicated their time to you and

finally

have not been hired.
Watch the messages

.

It is important prepare the messages well to move

and that

,

as far as possible

,

be simple

clear, concrete

, empathic

and coherent

.
Communication with candidates should be a priority.

To get better

communicating with candidates does not have to be time consuming

. If we establish a good process, we can

plan

when

and how to communicate

we

even automate messages

and getting something that takes very little time to have a much bigger impact and help us make a difference.
Thus, si we get look after your experience as a candidate before, during and after upon receipt of your application and throughout the selection process, we will not only be haciendo I correctedo -and what we would like you to dosen with us in the same situation- but talso we will be creating brand ambassadors qWhat are we?willna attract more talent and, in the long run, improve the reputation of the organization.
Did you like it? We recommend that you continue reading: