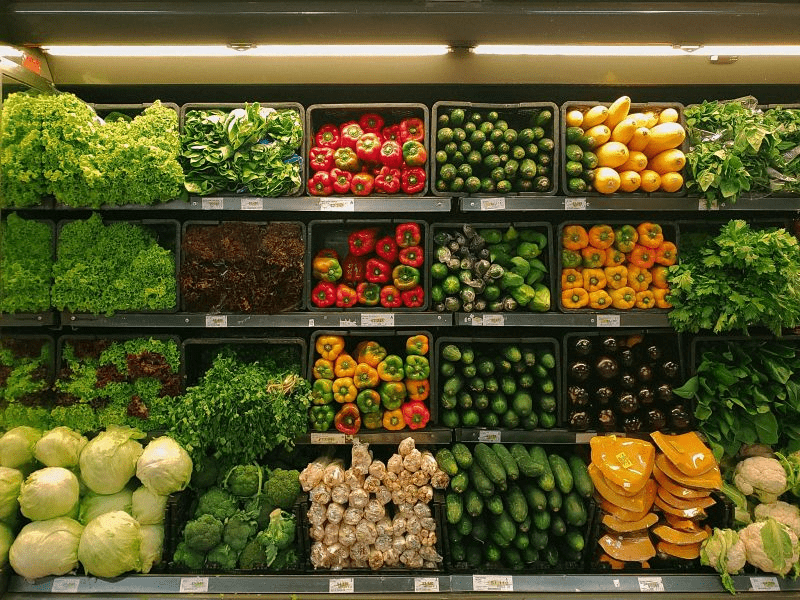 La extraordinary situation of COVID-19 that we are experiencing puts us back into what is really ordinary. An example of this is that these days I was studying the productive sectors with one of my children and when he He asked me what the primary sector was, I replied: "the sector that makes it possible for us to eat at home in extraordinary situations as if it were a normal situation".
And there are situations in life that force us to remember, From overnight, what is truly important.
The reality is that el channel modern food it has been overwhelmed, with a clear focus on supply and logistics. From 9 to 15 de March supermarket chains marked a record sales history: 70% more than same week of 2019, with growth 77% in packaged products and 51% in Fresh. Figures that have directly impacted the Average ticket with an expense of 85€ during the period of confinement. Also and if that was not enough, eThe sector had already been growing in the previous two weeks at rates of 8% increase in sales.
How has he behaved

The client in

el

online channel?
In the first week of March sales through this channel in supermarkets they increased almost 40%. Also, 1 of each 10 people admits to having purchased essential items for the first time through ecommerce. Thus, aquellas brands that were already very advanced in their technological platforms have been able to supply almost all of their demand.
But not only is there an increase in sales in all the supermarket chains, but these chains also are increasing, at the same time, la profitability. Also, important regional supermarket chains they have also had time to run advertising campaigns, very focused on what we will do when all this situation happens mwalking, So, un message of encouragement to all consumers.
Profitability in the spotlight
But so whaté is happening with manufacturers? Here is curious behavior of consumers: beyond the mass stockpiling of toilet paper, products such as coffee, milk, chocolate, beer, soft drinks, kitchen robots and hair dyes they are growing exponentially.
Given this panorama, it is obvious that sThose in which their sales volume is greater in modern food versus en the channel HORECA. By contrast, the rest will see their profitability reduced in the coming months
We see it with the soft drink manufacturers in the that of all your profitability, 60% is achieved through the channel HORECA and 40% through food. Uonce this situation happened, they will have to react to their customers to obtain, in the shortest time possible, bring consumers back to bars and restaurants, knowing that their purchasing power will be reduced.
Another clear example is los beer makers, where isa situation becomes more acute since en some cases profitability can be 75% of the total in the channel HORECA. From herewe launched un recognition to algunas brewers what hasn decided not to do an ERTE (at least until 31 may). Ua brave decision and that puts the employee at the center.
Therefore, it must be taken into account that when pass every situation of the COVID-19 crisis the consumer will be demanding again, will want again live a different, unique experience that gives you much more value.
Think from the client and for the client
En

H

ORECA

:

as soon as this situation happens I do not know

odrá

waste not a minute more

. E

l

bar owner

o

restaurant will demand help from the manufacturer

because

that

consumer is going to want that

support him

in their consumption otherwise.

E

The manufacturer should listen to both

y

understand what

é

going to need in the next few months.

In addition, l

brewers, soft drinks

etc.

they must be prepared

to try that the balance of the profitability of the channels returns to what it was before this situation.


En

alimentación

: or

Once the current situation has been overcome, and

consumption is likely

go on

on the rise, with smaller increases,

but at a good pace. As a chain,

it is the ideal time to differentiate yourself

, to obtain

give that extra that the consumer asks for

.

And is that

Although 82% of the chains have already provided measures to avoid contagion during all these weeks of confinement, once the alarm state has passed, the consumer will continue

defendant

new and better health measures

and hygiene

In the supermarkets

.

And of course,

t

not

podran

forget about those customers who,

still in fear of possible contagion, they will become

faithful to the online channel.
Therefore, now more than ever, dwe will listen to the client and understand what require in this new period that opens after this situation so that you live a new experience that lives up to your nueva demand.
And above all, gthank you allmanufacturers, distributors and truckers for your intense I work all these days. OI assure you that my son not will forget you never what he is primary sector.